Current Status
Not Enrolled (9 places remaining)
Get Started
This class is currently closed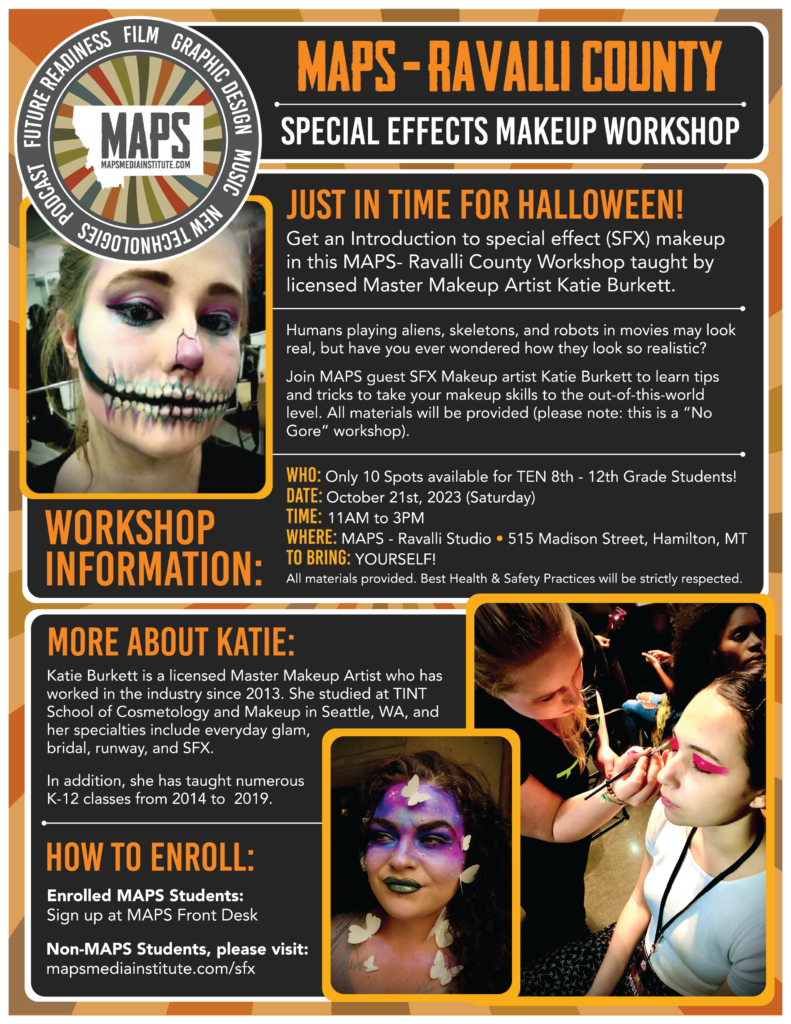 Just in time for Halloween! Get an Introduction to special effects (SFX) makeup in this MAPS – Ravalli County Workshop taught by licensed Master Makeup Artist Katie Burkett.
Humans playing aliens, skeletons, and robots in movies may look real, but have you ever wondered how they look so realistic? Join MAPS guest SFX Makeup artist Katie Burkett to learn tips and tricks to take your makeup skills to the out-of-this-world level. All materials will be provided (please note: this is a "No Gore" workshop).
Workshop Learning Objectives
Knowledge of essential SFX makeup products and tools;
Step-by-step guidance from a professional makeup artist;
Develop basic skills in the planning, visualizing and create a makeup special effect;
Creativity and confidence to design and transform faces into unique characters;
Practicing the art of the peer critique and giving peer critiques on the progress of student work;
Opportunities and potential resources on career pathways;
How to distribute, exhibit, and promote artwork for a variety of audiences.